QUESTIONS?
mailto:csmith@hockeycardstore.com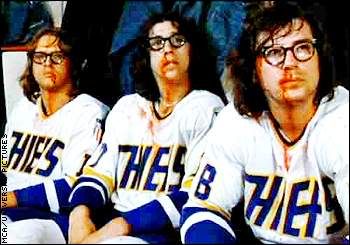 ...To the Hockey Card Store, the choice of the discerning collector

Check out our categories that offer choices for everybody's needs
We have hockey cards for the serious collector AND the beginner
If you are looking for a particular card and can't find it anywhere, ask us
Purchases are guaranteed to be to your satisfaction. You may return any purchase as long as you notify us within 10 days of receipt for a refund of the cost of the card, less shipping.
New cards are being added to the store weekly

What's available in the store?

Cards graded by Beckett, PSA, KSA and others
More rookies than you can imagine, including Gretzky, Sawchuk, Roy, Dryden, Shack, Baun, Lemieux, Fuhr, Sittler, Gilmour, Bourque, Selanne, Lidstrom, Leetch, Thornton, Kovalchuk, Jagr, Hawerchuk, Forsberg, Khabibulin, Sundin, Nolan, Stefan, Gaborik, Sedin, Drury, Tanguay, Luongo, Iginla, Perry, Toews, Phaneuf, Hall, Nugent-Hopkins and more
Older stars like Esposito, Orr, Richard, Bower, Baun, Clancy, Imlach, Baun, Lemieux, Gretzky, Bourque, Sittler, Howe and Richard
Current superstars like Weber, Crosby, Malkin, Duchene, Seguin, Ovechkin, Zetterberg, Datsyuk, Kessel and Bergeron
Some of the newest rookies such as Matthew Tkachuk, Charlie Coyle, Chris Tierney, Anthony Mantha, Evgeny Kuznetsov, Jiri Sekac, Justin Shultz, Leon Draisaitl, Nail Yakupov, Ryan Murray, Thomas Hertl, Vladimir Tarasenko, Max Domi, Jack Eichel and Connor McDavid
Singles and commons from BAP, Upper Deck, Topps, OPC, Score, Zenith, Bowman, Fleer
Vintage cards from the 1950's, 1960's and 1970's
Current cards right up to the 2016/17 season
Coins, packs, team rings and booklets
Autographs
You can send in your want list. We will endeavour to fill it!
We have an extensive selection of Game Used, Graded and Rookie cards
Our shipping costs are based on the cost to get the cards to you. Shipping includes registered mail or and/or insurance where required. Purchases over $100 are sent to you via insured mail or courier so that there is no risk to your purchase.
Check those sites where shipping is free. You'll probably find that their cards are listed at full Beckett price. Also, ask if their shipments are insured.
The option to use Paypal is now available









Error

522

Ray ID: 518afb9269cdc5f4 • 2019-09-19 10:48:09 UTC
Connection timed out
Newark
Cloudflare
Working
www.pleshoes.com
Host
Error
What happened?
The initial connection between Cloudflare's network and the origin web server timed out. As a result, the web page can not be displayed.
What can I do?
If you're a visitor of this website:
Please try again in a few minutes.
If you're the owner of this website:
Contact your hosting provider letting them know your web server is not completing requests. An Error 522 means that the request was able to connect to your web server, but that the request didn't finish. The most likely cause is that something on your server is hogging resources. Additional troubleshooting information here.
Double-click on any card that has the players name in red to see a large image of it